Retreat Details: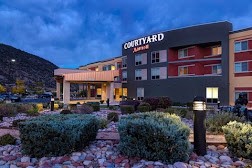 Date: January 15-17, 2024 (Monday – Wednesday)
Accomodations:
Courtyard Marriott Glenwood Springs (105 Wulfsohn Rd, Glenwood Springs, CO 81601).
The rate is $124.00 per night for a king or two queen bed room.
Make your reservations early. This rate is only good if booked by December 15, 2023.
You can reserve a room online via the special link below or by calling (970) 947-1300 and mentioning the "Mountain States Baptist Fellowship" group rate.
---
Registration (Two-step registration process)
Step One – Please Register Here:
Step Two – Please Reserve Your Hotel Room Here:
*Group Rate Reservation Deadline is December 15, 2023*
---
Guest Speaker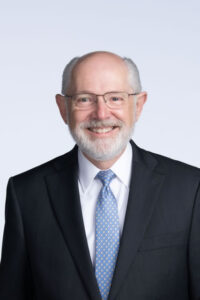 Dr. Bud Steadman began his ministry as mission mentor on April 1, 2023 after fulfilling the role of executive director of Baptist World Mission beginning April of 2009. Prior to coming to BWM he served for thirteen years as the senior pastor of Community Baptist Church of South Bend, Indiana. Bud was born at Kingsport, Tennessee in 1953 into an unchurched nominal Christian home. At the age of 10 he heard the Gospel and was saved through the Bible school outreach of a local Baptist church. After being called to preach through his personal devotions at the age of 15, he attended Bob Jones University, receiving a Bachelor of Arts degree in Bible in 1975 and a Master of Ministry degree in 1990. He was honored in 1994 by Ambassador Baptist College of Lattimore, North Carolina with a Doctor of Divinity degree. In 1975 he married the former Ruth Ann Bauman of Farmington, New Mexico, whom he met during their Bible college training. The Steadmans have three children and five grandchildren. His early ministry included youth pastorates in New Mexico and North Carolina and a church planting project in Virginia. He also served as senior pastor at Catawba Springs near Raleigh, North Carolina from 1986-1996. Under his leadership at Community Baptist Church of South Bend the congregation moved into a new 1,200 seat auditorium in 2003 and continues to be a witness for Christ in their predominantly Catholic community. Dr. Steadman's commitment to missions has been reflected in his having traveled to various mission fields, as well as having served on a number of ministry and mission boards. The Lord has given Bud multiple opportunities to speak at Christian colleges, camps, revival meetings, Christian school and family seminars, in addition to his mission conference ministry. He also has had many of his sermons and articles published both in Christian periodicals and online forums.
Schedule and Program:
Monday, January 15
Hotel Check-in
Supper – Local restaurant of your choice
7:00 PM – Session # 1 – Dr. Bud Steadman
Fellowship in the conference room*
Tuesday, January 16
7:00 – 8:30 AM – Breakfast Fellowship in the Conference Room**
9:00 AM – Session # 2 – Dr. Bud Steadman
10:00 AM – Prayer Time & Fellowship
11:00 AM – Session # 3 – Dr. Bud Steadman
12:00 PM – Break for Lunch and Free Time (Local restaurants of your choice for lunch and supper)
7:00 PM – Session # 4 – Dr. Bud Steadman
Fellowship in the conference room*
Wednesday, January 18
7:00-8:30 AM – Breakfast Fellowship in the Conference Room**
9:00 AM – Session # 5 – Dr. Bud Steadman
Check out and head home
Other Details:
*Please bring a dessert or snack to share for a fellowship time after the evening sessions.
**Please note that there is no continental breakfast available at this hotel. We will have breakfast pastries available in the conference room each morning where you can enjoy fellowship together or you may also purchase breakfast at the restaurant on site.
-Suggested Love Offering: $35
---
---