Dear Friends,
We are very excited to be hosting the MSBF Ladies Retreat again this fall, September 9-10, 2022 at the Silver State Baptist Youth Camp in Sedalia, CO. Scroll below to find information about the speaker, theme, and retreat details. You can also use the links below to print pdf's of the registration forms and informational flyers. We are looking forward to a wonderful time of growing in grace together!
In His Service,
Jessica Coon, Sarah Layne, Shana Chavez, and Katie Dunsdon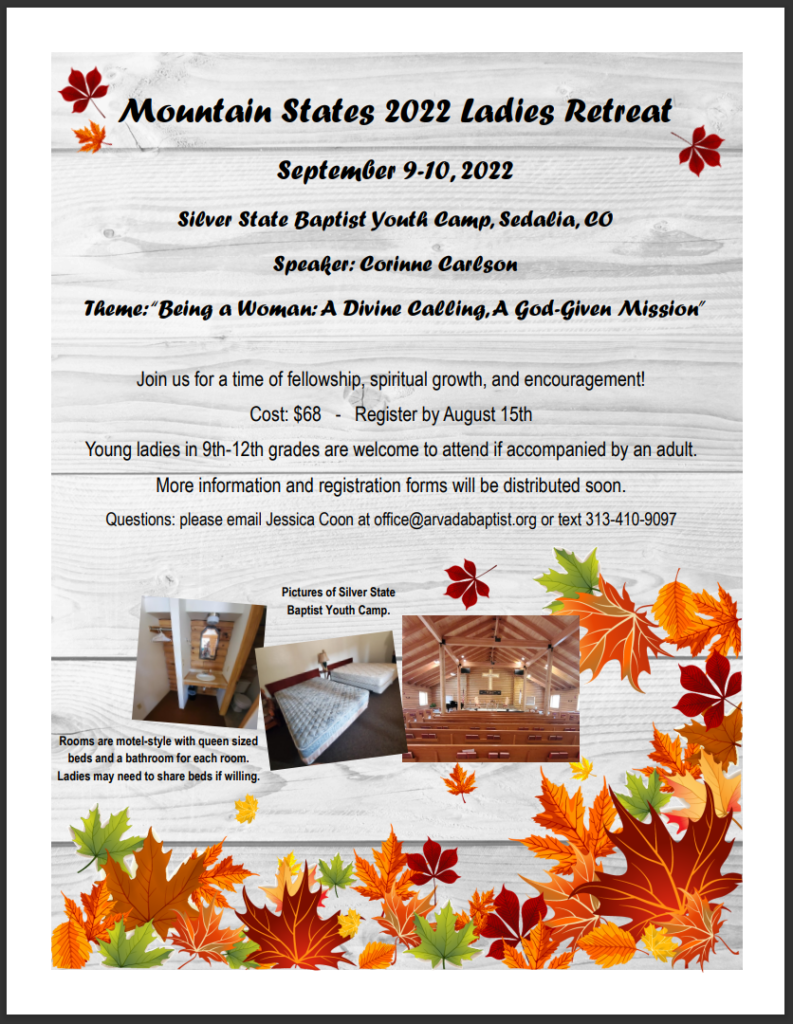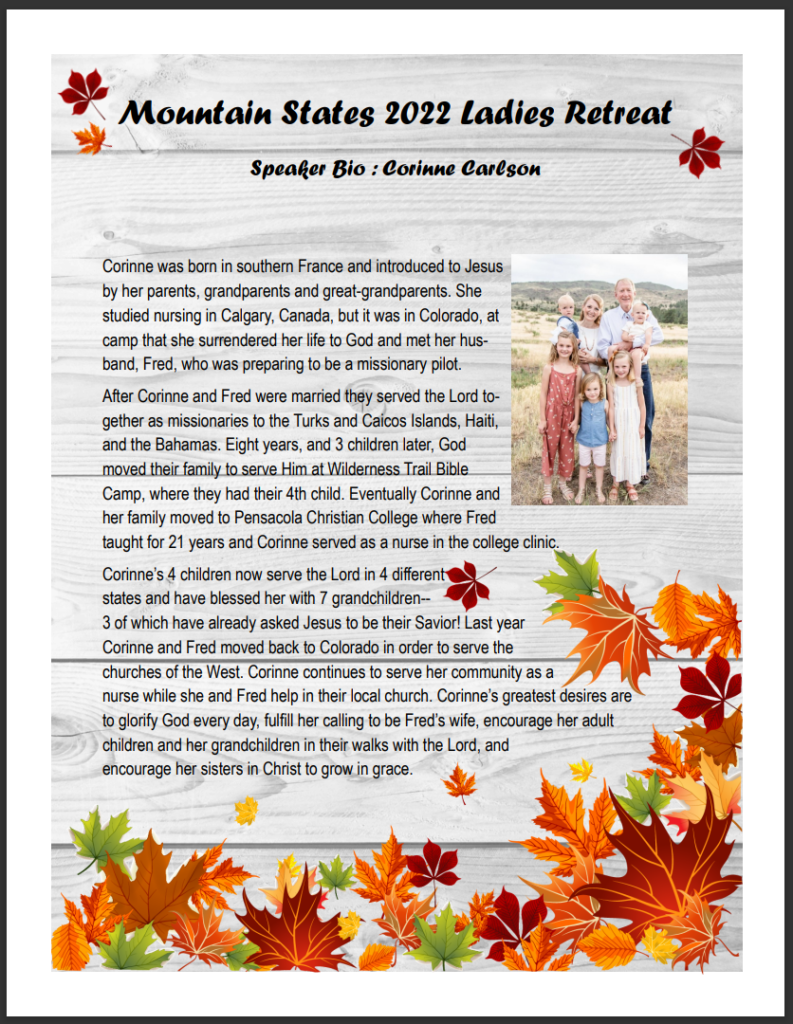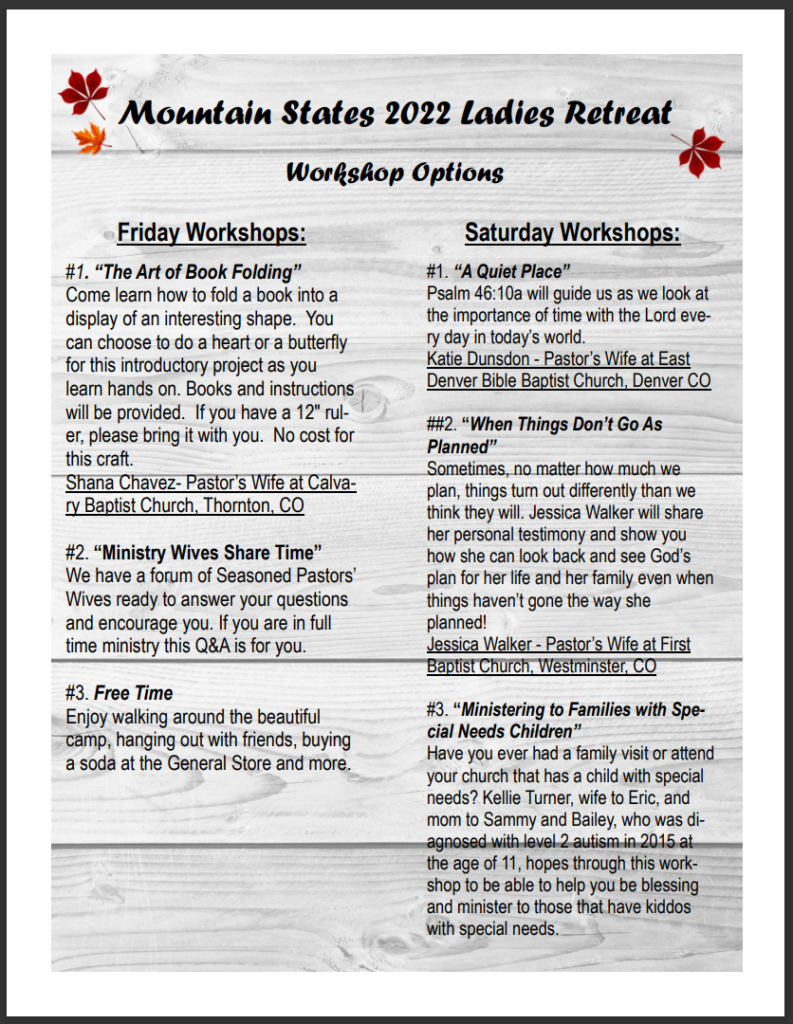 Click on the links below to download and print the forms you need for registration and information about the MSBF 2022 Ladies Retreat.