April 3-4, 2023
Grace Baptist Church
1020 South 5th St. Montrose, CO 81401
Pastor Shannon Siedschlag
Please RSVP to Pastor Shannon Siedschlag by emailing [email protected] so the host church can make plans accordingly
Guest Speaker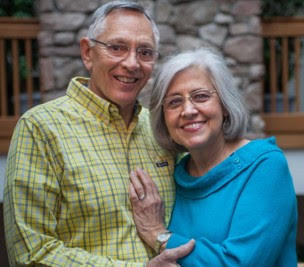 Dr. Marty Von has spent 35 years counseling and discipling others. From a youth ministry of doing baseball pitching exhibitions, to evangelism on college campuses and in, to open air street ministry and child evangelism, Dr. Von has enjoyed engaged in different ministry venues. He traveled with Life Action Ministries as a Family Seminar Director and ministry counselor, ministering in churches, and counseling church leaders and families. He then became the administrative coordinator and Director of Family Counseling for FaithWay Ministries including FaithWay Baptist College where he was a professor of Bible and counseling.
In 1984, Dr. Von joined the administrative team at Northland International University where he served for 29 years in different ministry positions including Vice President, Director of the Department of Counseling, professor, as well as the campus counseling pastor for faculty, staff and students.
Since leaving Northland, he has launched ChurchCare Ministries, taking his passion for teaching, discipling and counseling to local churches. Dr. Von is passionate about the local church and desires to equip the body to help people help people through couples and parenting conferences, counseling, discipleship, and prayer seminars in local churches around the country.
Marty and Susan Von have been married for over 50 years and delight in spending time with their four married children and ten grandchildren. Dr. and Mrs. Von currently reside in Atlanta, GA.
Schedule and Program:
"The Strengthening of the Shepherd"
Monday, April 3
4:00 PM – Session # 1 – "The Shepherd Worship Leader"
5:00 PM – Supper – Smoked Pork Tenderloin
6:00 PM – Session # 2 – "The Peter Shepherd Profile" (Frazor Evangelistic Team providing special music)
7:00 PM – Session # 3 – "The Shepherd is Shaped and Serving"
Dessert fellowship after session
Tuesday, April 4
8:15 AM – Session # 4 – "A Praying Shepherd"
9:00 AM – Session # 5 – "The Submissive Spirit of the Shepherd"
10:00 AM – Session # 6 – "The Situational Struggles of the Shepherd"
11:00 AM – Session # 7 – "The Shared Suffering of the Shepherd"
11:30 AM – MSBF Annual Business Meeting
12:00 PM – Lunch
1:00 PM – Session # 8 – "The Sovereign Strengthening of the Shepherd"
Accommodations
There are several hotels in Montrose to choose from.
Two that are economical and convenient to the church are:

Super 8 1705 E Main St, Montrose, CO 81401 (970) 964-9675
Stay Wise Inn 2100 E Main St, Montrose, CO 81401 (970) 240-8000